February 08, 2023
Westin Sales Manager Chooses Cross Creek West for Family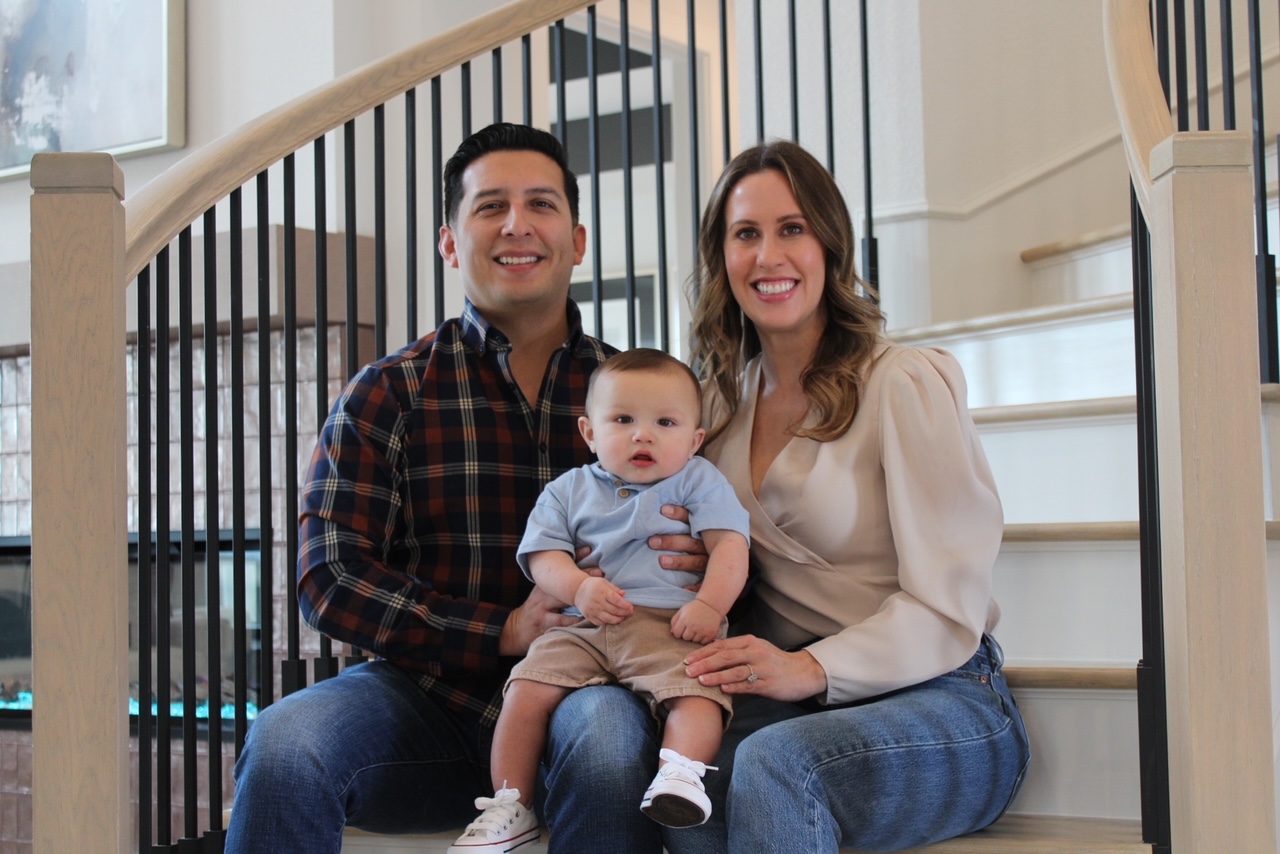 When Westin Homes sales manager Stephen Fuentes and his fiancé Realtor Courtney Jetelina decided to purchase a new home, the choice was obvious — a new Westin home in Cross Creek West.
Fuentes has a lot of experience working and selling in Johnson Development communities, having started with our sister community, Sienna, in 2018. He has been working with Westin in Cross Creek West for the past six months.
"I believe it's a big statement to build where you work and even bigger to build what you are selling," said Fuentes. "It makes it easier when it's with a builder you love."
Fuentes and Jetelina chose Westin's Wimberly II floor plan because it offered what they needed for their new family to grow.
"Our infant son will have a room and a game room," he said. "Mom will have her home office. Dad will finally get his three-car garage and media room."
Their son was the primary motivator for making the move to Cross Creek West.
"Alexander Fuentes is the biggest reason we chose to move here, to give him the best opportunity and life experiences as we can," Fuentes said.
He and his family are looking forward to the amenities planned for our community — especially the pool.
"It's always so hard to make weekend pool parties when you work every weekend," he said. "So, I hope being walking distance from the pool will get us some good family time on off-days."
What they are looking forward to the most is living and participating in the Cross Creek West community lifestyle, which will be led by a lifestyle director planning a robust calendar of engaging resident events.
Groundbreaking happens soon and Fuentes says they are all looking forward to moving into their new home in Cross Creek West this year. We can't wait to welcome them!
---