March 06, 2023
Things to Do in Katy/Fulshear, Texas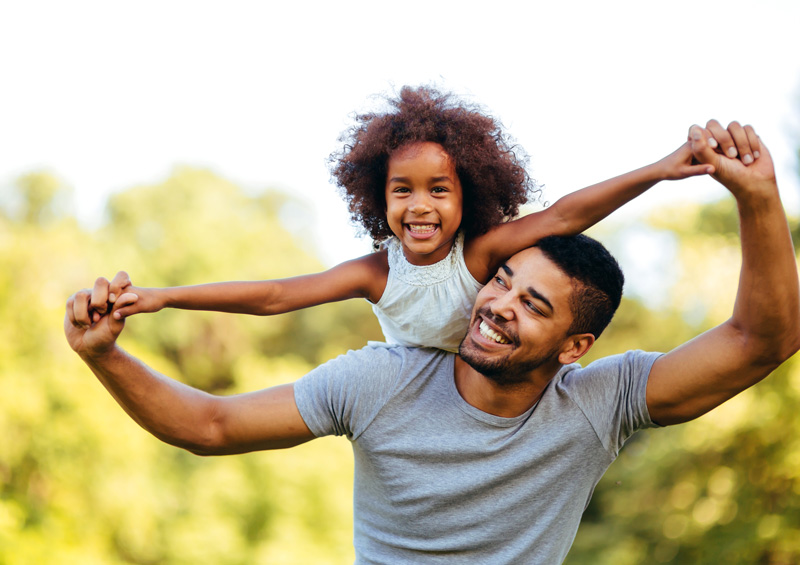 What is there to do in the Katy/Fulshear area? What isn't there! From thrilling theme parks to spirited breweries, everyone can find things to do in Katy and Fulshear. To access it all you need a good home base. May we suggest Cross Creek West?
Table of Contents
Thrilling Theme Parks in Katy/Fulshear
All ages
The coolest attraction in Katy, this premiere water park has it all, including water slides, a wave pool, lazy river, tot splash area and more. There are height and age restrictions for some attractions.
All ages
What kid wouldn't want to operate a Caterpillar 303.5 Mini-Excavator? At Dig World, they can operate that and all sorts of other heavy machinery, including skid steers, UTVs and much more.
All ages
Mark your calendars for seasonal fun down on the farm. Enjoy rides, farm animals, slides, corn mazes, pumpkin patches, Santa and more depending on the time of year.
Perfect Parks and Playgrounds in Katy/Fulshear
All ages
Play all day, every day at this 31-acre park that includes a miniature golf course, large playground, fishing pond, picnic pavilion, lighted walking trails and more. The adjacent community center offers a pool and fitness center.
All ages
Katy City Park is home of Katy Play Station, the largest playground in the state for multiple-impaired and profoundly deaf children. The 13,000-square-foot play area was designed as a tribute to the MKT Rail line.
All ages
A beautiful place for families to bask in natural amenities, the 32-acre park boasts 15 different types of trees, a lake, paved trails, butterfly garden, free wi-fi, bio swales, playground, boardwalks, a pedestrian bridge, disc golf course, pavilion, picnic tables and grills.
All ages
Exploration Park is a multi-sensory, immersive park for children designed to teach environmental stewardship. Park features include a sensory garden, swings, a musical bridge, a raindrop berm lawn, and a slide tower and bridge connecting to a hill slide. An interactive water cycle wall creates a hands-on experience that demonstrates the water cycle, and educational signage encourages water conservation.
All ages
This park is for the birds — literally. It is home to many species of waterfowl, hawks, sparrows, eagles, pipits and more. Pack a picnic and some binoculars to enjoy by the lake.
Many Museums in Katy/Fulshear
All ages
The Katy Visitor's Center is also home to a museum displaying many original artifacts from the Missouri-Kansas-Texas (MKT) railway as well as the photo-famous red caboose.
All ages
If you love vintage farming equipment, you'll love this museum detailing Katy's agricultural and pioneering history.
All ages
Affectionately known as the "The G.I. Joe Museum," the facility displays artifacts related to every foreign conflict involving the United States.
All ages
The history of Katy comes alive with historic buildings and a bandstand. It's also the home of the Instagram-worthy "You'll Love Katy" mural.
Fun and Games: Activities in Katy/Fulshear
Ages 1-11
Playdates just got better. Sip on a latte with friends while your kids run, climb, jump and slide their way through an incredible play space.
All ages
This classic roller rink will have you going 'round in circles with themed skate nights, skating lessons and birthday parties.
All ages
This all-inclusive entertainment venue has something for the entire family, including an indoor go-kart track, mini golf, laser tag, arcade and virtual reality experiences.
All ages
Learn to climb at one of the largest climbing gyms in the state. In addition to roped and un-roped climbing, there's speed climbing, bouldering, kids' climbing, cross training, yoga and workspaces for professional use.
All ages
Laser tag, bowling, arcade games and mini golf are just the beginning. Challenge friends to a game of billiards, soar through space in the interactive Story Room, try your hand at gravity ropes and sing your heart out in the karaoke room. There are escape rooms, multi-ball, the all-immersive QuestCube and more.
Ages 8 and up
Do you have what it takes to solve the puzzles and escape from the Victorian mansion of a mad inventor, a spooky farmhouse with a maniac outside or a secret government bunker surrounded by mutants? Find out at this premier escape room facility.
All ages
Got energetic kids? Let them bounce off the walls, dive into a foam pit and climb high. There's also a basketball court for kids. Adults can take advantage of fitness classes.
All ages
Go full tilt when it comes to having fun inside Katy Mills Mall. Enjoy laser tag, mini golf, arcade games and more!
All ages
Race your remote-controlled car on indoor and outdoor tracks. There's also an off-road track with winding pathways.
Play Ball: Sports to Play in Katy/Fulshear
All ages
Lace up your bowling shoes and spare some time for fun. Join a league, shoot some pool or just reserve one of 36 lanes for your group. Don't miss out on COOL Glow Bowling where you bowl with glow-in-the-dark lights.
All ages
Micro-chipped golf balls and Toptracer technology? This isn't your grandpa's driving range. Settle into a climate-controlled bay, bop to the music, watch tv and take aim at giant outfield targets.
All ages
Gather a foursome and head to the green. The club features a 72-par course with multiple tees, sod-wall bunkers with white sand and greens that are generous, subtle and approachable.
Ages 5 and up
Kids can up their game and learn to dribble with the best at this basketball training facility that offers coaching, league play, classes, birthday parties and more.
All ages
Play like a champ in this 40,000-square-foot facility consisting of four NCAA-regulation basketball courts, tutoring lounge, medical relief room, conditioning room, lockers, showers and a café.
All About the Arts: Museums and Theaters in Katy/Fulshear
All ages
Located in La Centerra, the museum displays work by local artists.
All ages
A unique performing arts center that promotes multi-cultural productions and offers theater classes for children and adults.
All ages
Musical theatre performed by kids and teens.
Learn Something New in Katy/Fulshear
Ages 5+
The HCC Community Learning program offers classes for every need and interest, including dance, exercise, computer skills, arts and crafts, gardening and more.
Ages 10+
Explore your artistic side. Art classes are led by a professional painter. Some kids' classes are available. Adults 21+ can BYOB.
Ages 17+
Learn to create beautiful wooden works of art in a friendly, supportive environment. Pick your project, organize a private party or challenge yourself at a specialty workshop.
All ages
DIY to your heart's content with the help of professional crafters. Projects include signs, planters, display boards, pet beds and more.
Ages 5+
Learn new ballroom dances or take your skills to the next level. The repertoire covers a range of ballroom dances, including American, Latin, International Style, Ballroom Style and more.
Ages 5+
Throw down some clay and see what you can do. Sessions are led by professional artists.
Ages 10+
Dive into the world of crafting with classes on jewelry making, floral arrangement, junk journaling, metalsmithing and more.
All Ages
Learn to make everything from basic pastas to sweet ravioli. Classes are private and can be customized to meet the needs of you and your group.
All ages
Forget Downward Facing Dog, we want baby goat therapy! Reserve a spot in the goat yoga class or sign up for some high-intensity baby goat snuggling. There's also goat yoga with mimosas and a Sip, Snack and Snuggle Saturday.
Shop 'Til You Drop: Shopping in Katy/Fulshear
All ages
Find your favorite brand at more than 175 shops. The climate-controlled destination also offers eateries, a movie theater and community events.
All ages
There's so much to do, it's hard to know where to start. Shop dozens of upscale stores, dine on fast or gourmet food, watch a movie or attend a concert. Central Green, a half-acre public park, hosts many events. The center is dog-friendly.
All ages
Anchored by a 90-acre lake and nature preserve, Katy's newest shopping destination features stores, restaurants, a conference center and more.
All ages
Who says you need to go road tripping to stop in at Texas' favorite gas station extravaganza? Don't forget to grab some Beaver Nuggets on your way out.
All ages
Shop 'til you drop every third Saturday of the month from March to December in Downtown Katy. Vendors hawk everything from antiques to hand-knitted hats. Food trucks and live music add to the fun.
All ages
Bring the farm to the table and have loads of fun every Saturday. The market features fruits, vegetables, meats and food products produced within a 200-mile radius of Fulshear.
Delightful Dining: Restaurants and Places to Eat in Katy/Fulshear
All ages
Anchored by Korean grocery store H-Mart, Katy Asian Town offers a dizzying array of Asian dining, including dim sum, ramen, Korean barbecue, sushi and more.
All ages
Eat local, eat healthy, eat well. Locally sourced foods make up the all-encompassing menu that includes vegan and vegetarian offerings.
All ages
Award-winning and locally owned, this pub offers great meals, great beer and great fun.
All ages
Mmmmmm. Pie. Do we need to say more? Stop into Katy's favorite sweet spot for a slice of homemade pie and cup of locally roasted artisan coffee.
All ages
An ode to New Orleans dining, The Rouxpour Katy offers romantic patio dining overlooking the lake and the best gumbo this side of NOLA.
All ages
Seafood doesn't come much fresher. Dine on oysters, whole fried catfish, seafood gumbo, crawfish etouffee, ceviche, grilled tuna, grilled rainbow trout and crabmeat-stuffed mushrooms — then come back for more.
21+
Taste an array of fabulous vintages, build your own charcuterie board or just grab a bottle and crostini on your way home.
Bars, Pubs and Breweries in Katy/Fulshear
All ages
Only 21+ can enjoy the brewery's award-winning beers, ales and stouts, but kids can play on the playground. Anyone can attend events such as Taco Tuesday, Bingo, the No Label running club and more.
All ages
This family-friendly craft brewhouse serves up delicious beer. There's a playground for the kids and dog treats for the family pooch.
Ages 21+
Stop by the tasting room for locally distilled vodka, moonshine, gin, whiskey, bourbon and more.
All ages
Katy's first and only winery uses grapes from the best vineyards to ferment their in-house made wines. There's also a fabulous menu for hungry tasters.
Ages 21+
Founded on the principles of honor, integrity and continually seeking a better spirit, this boutique distillery serves whiskey and bourbon made with locally sourced ingredients.
Ages 21+
Primarily an event venue, Toddy Oaks Grand Oak Bar serves the public on days it is not hosting a party. Attached to Toddy Blends Winery & Distillery, the bar boasts its own wine-based, distilled and brewed products.
We Love the Night Life in Katy/Fulshear
Ages 21+
Go big or go home is the philosophy of this Fulshear brew pub that features 38 rotating taps of Texas-brewed beers. Gather a group for trivia night on Thursdays.
Ages 21+
Who doesn't love all-in-one entertainment? Katy Vibes is a restaurant, bar and entertainment venue rolled into one. Rock out to live music, sign up for game nights and laugh until you cry during comedy nights.
Ages 21+
Katy's premiere concert venue spans four acres of indoor and outdoor concert halls.
Ages 21+
There's more to drinking beer then, well, beer. There's kicking back, relaxing and having fun with brewery tap takeovers, trivia nights, cocktail contests, live music and more.
Let's Go to the Movies in Katy/Fulshear
All ages
There's more to Cinemark theaters than the latest films. Relax in a luxury recliner and have classic snacks delivered to your seat while sipping on your favorite cocktail.
All ages
Take your sweetie out for dinner and a movie. The theater features a lobby bar, leather recliners and a satisfying menu with food and drinks delivered to your seat. There's a children's menu if you decide to include the entire family.
All ages
Reserve a seat, order movie snacks ahead of time and enjoy the show. Don't miss Discount Tuesdays. Movie lovers 21+ can order a drink from MacGuffins Bar. Closed captioning devices available.
Libraries and Bookstores in Katy/Fulshear
All ages
Pick up the latest paperback, bring your toddler in for story hour, join a club or just settle down for a yoga meditation class.
All ages
Your library card opens worlds of literary adventures as well as storytime for kids, fun family activities, writer workshops, computer classes and more.
All ages
Find books by your favorite authors as well as programming for children, teens, adults and seniors.
All ages
Bookworms rejoice! You can turn in gently used books for credit to buy more books! There's also a great selection of new books and book clubs you can join.
All ages
Stop in for a coffee, stay for the books. The store features books by noted African American authors.
All ages
Japan's most beloved bookstore has a branch in Katy. Stop by to see what's new in anime and manga, browse exclusive Japanese products and attend events in the store's maker space.
All ages
Get lost in this massive bookstore featuring every genre as well as games, toys and audiobooks.
Spa Days: Spas and Nail Salons in Katy/Fulshear
Ages 16+
Pamper yourself with a massage, facial or other treatment in a relaxing environment guaranteed to melt all that stress away.
18+
Nourish mind, body and soul with services that provide medical-grade results, including facials, Botox, medical peels, weight loss strategies and more.
All ages
The most trusted salon in the area provides high-end manicures, pedicures, facials and kid-friendly services.
16+
Treat your face to what it's longing for. A wide range of facials are available, as are waxing, tinting and body contouring services.
Ages 4+
Designed just for kids and teens, this spa and salon offers everything from haircuts and ear piercings to makeovers and birthday parties. Be warned, there is a lot of glitter involved.
For the Fur Babies: Outtings for Dogs in Katy/Fulshear
All ages
Your dogs will beg to be taken to this 14-acre park with a third-of-a-mile-length walking path, a wading pool for dogs, custom dog showers, agility course and fountains.
Fidos can unleash their energy at this park that features areas for large and small dogs as well as water and doggie wash stations.
All ages
Everything you need for a happy, healthy fur baby can be found here, including high-quality pet food, toys, grooming services and accessories.
Annual Festivals in Katy/Fulshear
All ages
Always held the second weekend in October, the festival celebrates Katy's roots with hundreds of vendor booths, live music, carnival rides and more.
All ages
Downtown Fulshear goes green for a St. Patrick's Day celebration that features live music, vendors, food trucks, beer, children's area and more.
All ages
The three-day event showcases the efforts of Katy ISD FFA students and includes a festive parade and a carnival.
All ages
Dogs and their humans dress to impress each year for Howl-O-Ween at the Katy Dog Park. The event includes local vendors, games, a costume contest and more.
All ages
One of Katy's biggest holiday events features a beer garden, snow park, vendors, food trucks and Santa at No Label Brewing Company.
All ages
Gather in downtown Fulshear for the annual lighting of the community Christmas tree accompanied by choirs, vendors and Santa's Village.
Cross Creek West
All ages
Cross Creek West residents don't have to go far to commune with nature, dive into a sparkling pool, hang out with friends or hit the gym. Our community will soon boast miles of wandering trails, the spacious Waterhole Amenity Center, parks, playgrounds and more. We also share the extensive amenities found in our sister community, Cross Creek Ranch, including three pool complexes, a large fitness center, lakes, trails, parks, sports fields and more. One thing's for sure — you'll never get bored.
Your Next Adventure Starts with Cross Creek West
The Katy/Fulshear area is loaded with things to do. You can take advantage of it all when you make Cross Creek West your base camp for adventure. Visit us to learn how to purchase your dream home in our beautiful community.
---