December 07, 2022
Giving Back, Building Hope 1 Home Sale at a Time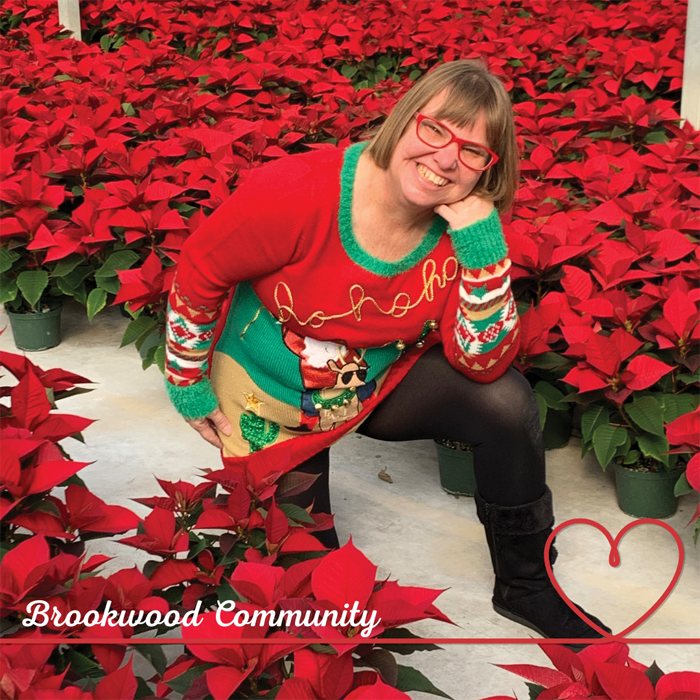 Cross Creek West is joining with sister community Cross Creek Ranch to Give Back, Build Hope for clients of local charities.
Through the campaign, the two communities will make a monetary donation to five Fort Bend charities for every home sold during the month of December. The charities are Abigail's Place, Brookwood Community, Family Hope, Fort Bend PAWS and Reining Strength. In addition, those purchasing a home in either community will have their chance at winning $3,000.
There's also a sweet twist to this year's campaign — Tiff's Treats (known for warm-from-the-oven cookie deliveries) is donating 20 percent of all online and in-store purchases made with code "GIVEBACK" from Dec. 9-22 to the charities.
Hosted solely by Cross Creek Ranch over the past two years, the Give Back, Build Hope campaign was named "Charitable Project of the Year" in this year's Greater Houston Builders Association's Houston's Best PRISM Awards. Through the initiative over the past two years, Johnson Development has donated more than $40,000 to participating charities.
Here's a closer look at this year's participating charities:
Abigail's Place
Abigail's Place helps single Fort Bend mothers facing episodic homelessness each year by offering temporary housing in three shelters for up to four families. The fully furnished units have fenced backyards where children can play.
Mothers get help rebuilding their lives and becoming self-sufficient with services that include transitional housing, rental assistance to keep families in their current homes, security deposits to get families into long-term housing and short-term hotel stays until a long-term solution can be found.
Brookwood Community
Brookwood Community serves adults with autism spectrum disorders, intellectual disabilities, development disabilities, traumatic brain injuries, dual diagnosis and/or aging care needs. The organization helps provide their "Citizens" with job skills, a sense of community and purpose.
The Brookwood campus features eight group homes, a gym, pools for water therapy, café, gift shop, dental clinic, health clinic, administration building, 48 greenhouses, support buildings and worship center. Citizens work at the café, gift shop, handcraft studios and greenhouses. Every Citizen has a job to do.
Family Hope
Founded in 2015, Family Hope's mission is to transform hurting people into healthy families. It is the largest non-profit agency exclusively serving northern Fort Bend County's residents with medical assistance, food, rent and utility assistance, job searches, furniture and disaster relief.
Among the many programs Family Hope offers is a food fair where families in need can pick up boxes of food as well as free flu and Covid-19 shots. The non-profit also offers parenting classes and emergency financial assistance.
Fort Bend PAWS
Fort Bend PAWS (Pets Are Worth Saving) helps Fort Bend County Animal Services remain a no-kill shelter by raising funds for the shelter and recruiting volunteers and foster parents. Donated funds are used for programs not currently covered by county budget and include specialty veterinary care, spay/neuter assistance, shelter animal enrichment, emergency response and other projects as necessary.
Reining Strength
A premier center accredited through the Professional Association of Therapeutic Horsemanship, Reining Strength Therapeutic Horsemanship provides equine-assisted services for people ages 2 and up who have physical, cognitive, social or emotional needs.
Participants learn to ride, with potential therapeutic benefits incorporated into riding lessons. They also take part in the care and grooming of the horse — brushing, bathing and currying — which help improve a participant's joint range of motion and provide a relaxing and calming effect.
Donations for each charity are also being accepted and can be dropped off at the Cross Creek Ranch Welcome Center, 6450 Cross Creek Bend Lane, from 10 a.m. to 5 p.m. Monday through Thursday and Saturday as well as 10 a.m. to 4 p.m. Friday. See requested items here.
---