October 31, 2023
5 Smart Ways to Save Money on Your Mortgage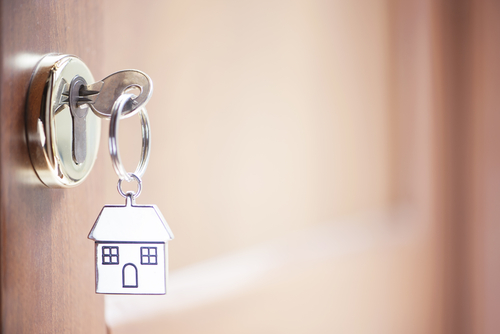 A mortgage is one of the most significant financial commitments many people make in their lives. But it doesn't have to be a financial burden. With some careful planning and smart strategies, you can save on mortgage costs and make your homeownership journey more affordable. Follow these strategies now and if interest rates drop significantly, you can always refinance.
Talk to Multiple Lenders
There is no such thing as a one-size-fits-all home mortgage, so before committing to one, shop around. Even a slight difference in interest rates can translate to significant savings over the life of your loan. Different lenders may have slightly different criteria or know about programs that better fit your circumstances. A professional lender will listen to you and try to find a loan that saves you money.
Compare Loans
Not all loans are the same. This is particularly true for fixed versus adjustable-rate mortgages (ARM). A fixed-rate mortgage is the most common choice. Your monthly payment will always be the same unless you refinance. An ARM provides less certainty but can be a good choice for some homeowners. These loans offer a lower interest rate for the first year or two of the loan. After that, the rate is adjusted annually based on current interest rates. An ARM may save you a point or more. It's also possible to convert your ARM to a fixed-rate mortgage if prevailing interest rates seem more favorable.
Pay for Points
A surefire way to lower your interest rate is a rate buy-down. You make an upfront payment at closing which reduces your interest rate. The payments are called points. One mortgage point equals one percent of your mortgage. If you are buying a new home in Cross Creek West, your builder may offer to pay your points for you.
Lock In Your Interest Rate
Did you know that your interest rate can change before you close? Most people don't. If you are concerned, consider a rate lock. You pay a fee to lock in the interest rate you prefer. If interest rates rise before you close, you are protected. Keep in mind that if interest rates drop, you won't be able to take advantage of them unless you have chosen a float-down option. A float down gives you a one-time opportunity to lower your locked-in rate to current market rates. There may be additional fees for this option.
Consider a Short-Term Loan
At first glance, a 15-year loan can seem more costly than a 30-year loan. Your monthly payments will be higher. However, your interest rate may be lower. Paying less interest for a shorter period can save you money in the long run. You may have less disposable income until you've paid off your home, but you also will build equity and own your home faster than you would if you agreed to a 30-year loan.
Talk to Our Builders
Cross Creek West builders work with preferred lenders to help you get the best mortgage. They may also offer to pay the fees for a rate buy down or interest locks. Visit our model homes and speak with a sales representative to find out how you can get the home of your dreams.
---