August 22, 2023
Beat the Heat with Icy Treats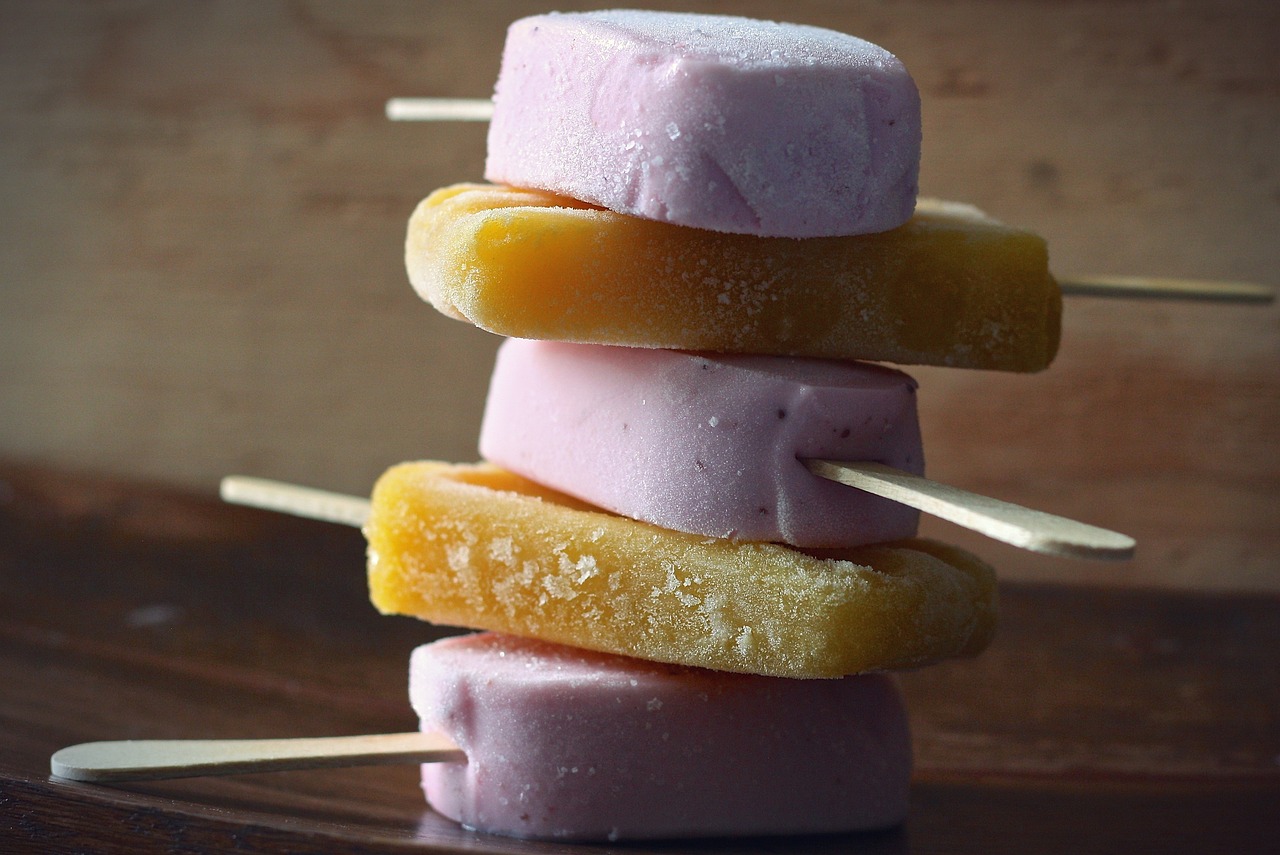 The countdown to fall has begun, but the heat is still on. You might want to put cooking in the beautiful kitchen of your new Cross Creek West home on the back burner — especially when it comes to baking up sweet treats. Never fear. We've got you. Here is a bevy of icy treats you can make without turning on the oven.
Perfect Pops
The first thing that comes to mind regarding cool treats is popsicles. Don't have a popsicle mold? Use a loaf pan to make these mango pops. Not all popsicles have to be fruity. These Buckeye Pops combine peanut butter and chocolate. Got three minutes? Then you have time to make these three-ingredient healthy pops. Adults can get on the popsicle train with grape-margarita paletas.
We All Scream for Ice Cream?
Don't want to slave over a hot stove? Use the microwave instead. If you love mochi, it's easy to create it without ever turning on an oven. You don't need an ice cream churn to make lemon rosemary sorbet. Just three ingredients are all you need to make mango sorbet. Granita can be made from any fruit you have on hand.
Cool Dessert Drinks
Why eat a dessert when you can slurp it down? This berry float is very refreshing. Creamsicle in a cup? Yes, please. Get ready for fall with a delicious caramel apple float. Entertaining a crowd? Have them belly up to the ice cream float bar.
No-Bake Treats
If you want a break from ice cream and popsicles but don't want to turn on the oven, we have three words for you. No-bake treats. These chocolate-peanut butter cookies are so cool. Dinner party? Let them eat three-ingredient cheesecake. Your kids will love these cherry cream cheese tarts. Got a hankering for pie? This key lime treat just requires a mixing bowl.
Let's Get Fancy
You don't need an oven to craft a fancy dessert. Impress your guests with a raspberry and pistachio semifreddo. No one has to know how easy this eclair cake is to make. You can use the microwave to make this lemon tiramisu. This strawberry orange trifle is sure to be the hit of your dinner party.
---