August 17, 2023
Elevate Your Home Office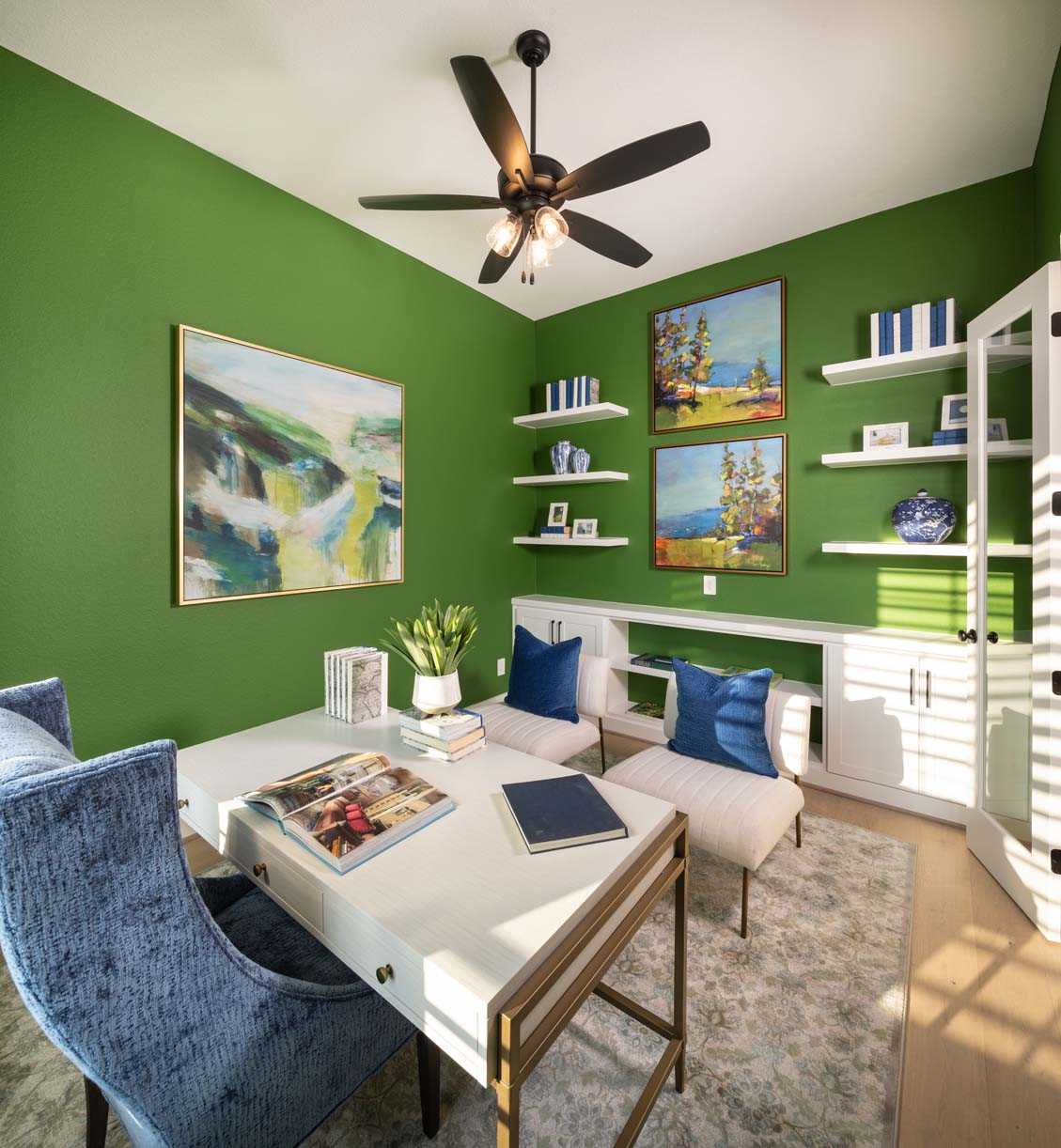 Whether you are rocking the work-from-home lifestyle or need a quiet place to finish up paperwork, having a functional home office is important. Many Cross Creek West builders offer floor plans with home offices, laying the foundation for the creation of a productivity powerhouse. Here are some suggestions to help take your home office from good to perfect:
Built-in Bookcases
Built-in features make your office more attractive and organized. In addition to built-in bookcases that can display books, decorative items and essential office supplies, you can talk to your builder about adding a built-in desk with ample workspace.
Storage is a Must
Built-in bookcases are just the start when it comes to storage. If your builder offers the option to install a closet, take it. It can be used to store office supplies, turned into a printer area or a place to keep your workout equipment when you need a break.
Upgrade the Lighting
If you can't see, you can't work. Consider installing recessed lighting, pendant lights or adjustable track lighting to ensure proper illumination.
Make Sure You're Connected
A reliable and fast internet connection is crucial for video conferencing, uploading and downloading files and smooth online collaboration. Check with your builder to make sure your home office won't have any dead zones. Outlets with USB ports ensure you can charge all your electronic equipment.
Minimize Distractions
The last thing you need while trying to work is interruptions. Doors are a time-honored way to let people know you are not to be disturbed. If French doors are offered as an upgrade, be sure to choose them. Also consider noise-cancelling curtains to create a quiet and focused environment.
Your Office Should Be Smart
Most builders offer basic home automation packages. You can upgrade yours to make your office smarter. Install smart plugs, voice-controlled assistants and smart lighting systems that allow you to control devices effortlessly.
Add a Personal Touch
Adding personal touches goes beyond a picture of your family on the desk. Choose a paint color like green or blue that has been shown to help increase productivity. Choose flooring that balances style with comfort and functionality.
Pick Your Office at Cross Creek West
Ready to create the office of your dreams? Visit our model homes to see what our builders have dreamed up then get started creating your own today.
---