June 21, 2023
Upgrade Your Outdoor Space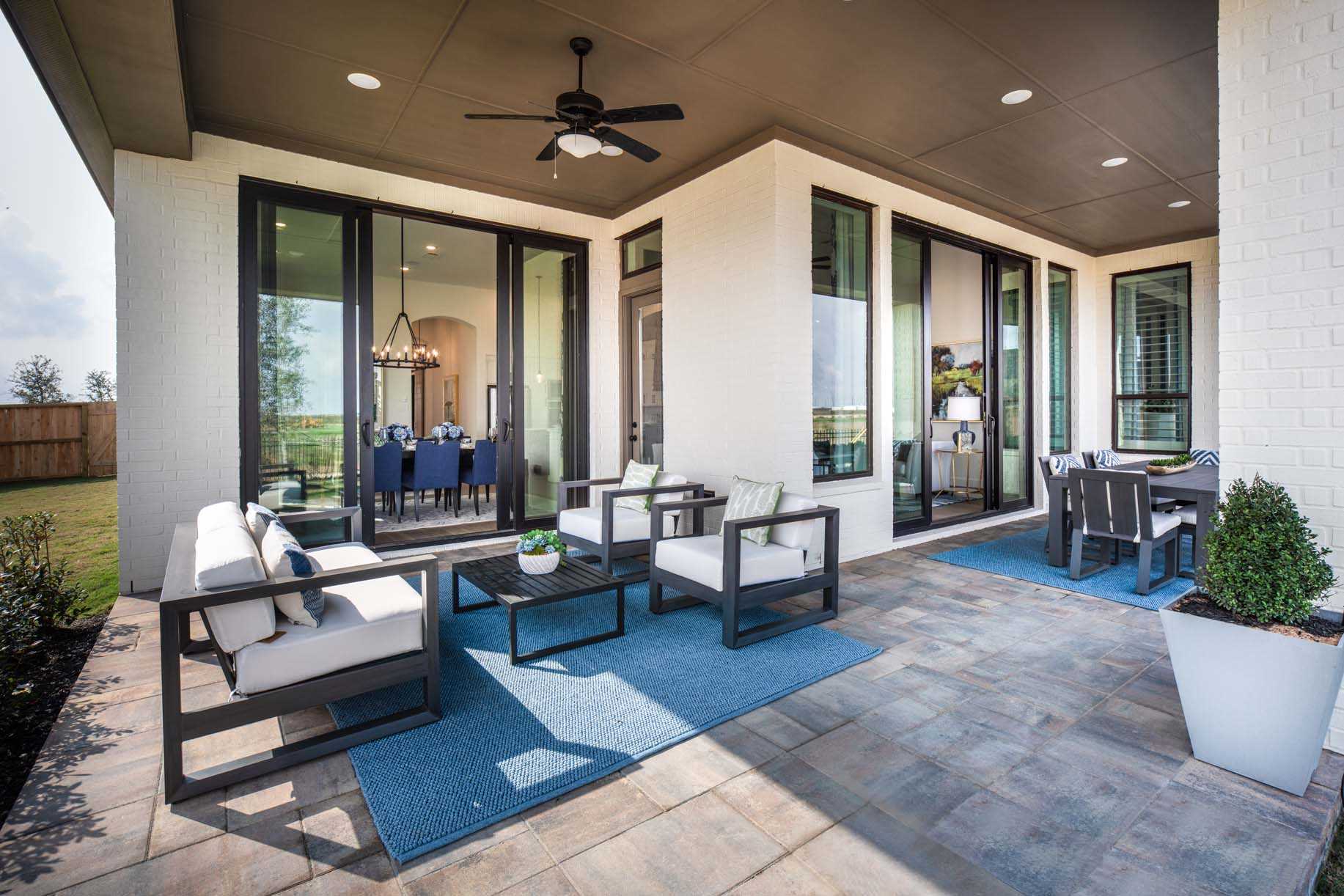 Builder upgrades aren't confined to the interior of your home. Numerous options exist to help you create a backyard oasis. What upgrades should top your list when you purchase your Cross Creek West home? We have some thoughts.
Size Up Your Patio
Most Cross Creek West builders offer an extended patio upgrade. Why consider it? A larger patio allows you to create entertainment zones. You can install a built-in grill in one, tables and chairs in another and comfortable lounging chairs in a third. Creating zones makes your patio seem even larger and offers more options for mingling. Adding a sliding glass door to the patio opens the space even more.
Craft an Outdoor Kitchen
Whether you love entertaining or don't want to cook indoors when the Texas heat is on, a summer kitchen is the perfect patio upgrade. Add a built-in grill with storage cabinets, countertops and a mini fridge so you can cook and entertain guests without having to constantly go back and forth between the indoor kitchen and the patio. A built-in sink is convenient for rinsing dirty dishes.
Keep Things Warm
Create a cozy and inviting atmosphere by installing an outdoor fireplace or fire pit. These features provide warmth during cooler evenings, extend the usability of your patio into the colder months and serve as a focal point for gathering and relaxation.
You Need Power
Today's backyards often feature café lights, speakers, televisions and more. What these things have in common is the need for electrical outlets. Many builders provide one, but if you plan to create an entertainment oasis, you will need more. Doing it while your home is being built saves you time and money in the long run.
Light It Up
Outdoor lighting enhances the ambiance of your patio and extends its usability into the evening. Check with your builder to see what outdoor lighting options are available. Consider both functional and decorative lighting to create the desired atmosphere.
Expand the Landscape
Most builders sod the backyard, but many offer you the option to upgrade your landscape options. Check to see if you can add pergolas or other structures, additional trees, bushes and pavers. Doing so will allow you to get a jump on relaxing in your new oasis.
Check Out Our Patios
Take a tour of the Cross Creek West model homes to see all the wonderful ways our builders have upgraded their patios. The hard part will be tearing yourself away.
---