October 10, 2022
Eat Up at Fulshear's Favorite Restaurants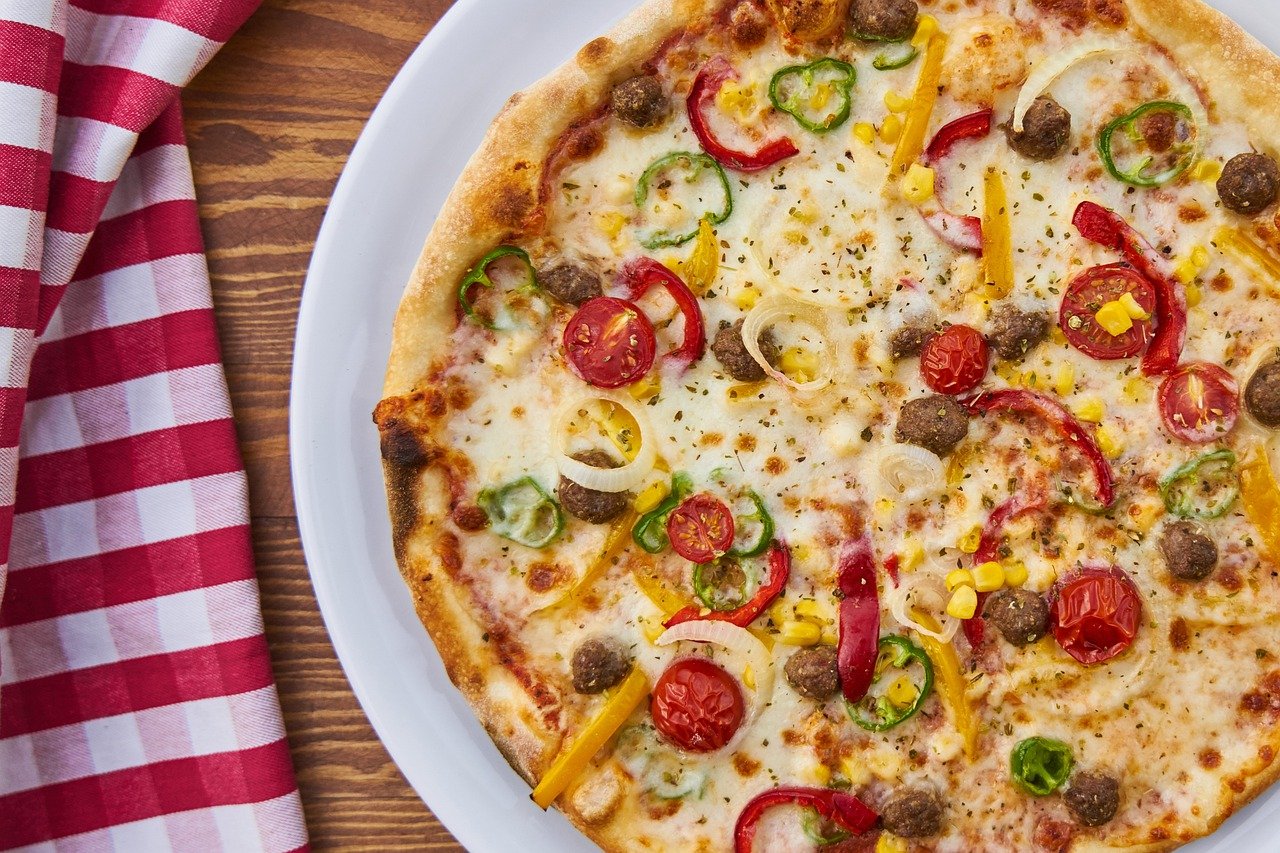 The Best Restaurants
in Fulshear, TX
From fine dining to casual comfort food, great restaurants in Fulshear are steps away from Cross Creek West. Far from being a one café town, Fulshear offers an eclectic mix of American, Asian and Mexican cuisines. More than a few coffee spots serve up local brews to tempt your taste buds. Looking for weekend brunch place? Fulshear TX restaurants have got you covered. While you don't need to leave the area to find fabulous food, restaurants near Fulshear in Katy and Simonton are worth a try. Here's a list of our favorite dining spots.
AMERICAN ITALIAN PIZZA SEAFOOD MEXICAN
ASIAN COFFEE BREAKFAST & BRUNCH
American Restaurants in Fulshear, TX
8506 Syms Street Fulshear, TX 77441 | 346-547-8641. There are steakhouses and then there is Saltgrass Steakhouse. The chain recently opened a Fulshear location so Cross Creek West residents don't have to go far when they are in the mood for grilled steaks, chicken and seafood.
11525 S Fry Road Fulshear, TX 77441 | 832-437-5317. Fulshear's favorite brunch spot also offers delicious dinners everyone will love. Start with the cast-iron baked goat cheese then move on to the honey ginger-glazed salmon or slow-braised short rib. Vegan and gluten-free options are available.
8222 FM 359 Fulshear, TX 77441 | 281-346-1411. Dozier's is legendary for its delicious Texas barbecue. Dine on brisket, beef shoulder, pork ribs and more. This is a favorite for hunters to stop to have their deer and game processed, as well.
108 FM 1489 Simonton, TX 77476 | 281-533-9134. Whether you eat indoors or on the massive patio, you'll feel right at home here. Boasting a fabulous bar, fire pit and live music — not to mention upscale mesquite wood grilled entrees — it's no wonder this is a local favorite.
S 8050 FM359 Fulshear, TX 77441 | 281-206-7974. It's French food with a modern twist — the restaurant offers a variety of breakfast burritos in the morning and classic dishes like escargot and foie gras in the evenings.
5820 FM 1463 Fulshear, TX 77494 | 346-707-1770. The legendary Texas-based burger place has a location in Fulshear. Designed to serve wholesome family food, Hat Creek is fun place to dine. There are playgrounds for the kids and happy hours for grown-ups. Build your own shake, enjoy a lettuce-wrap burger or chow down on a breakfast burrito. All sides are gluten free, and there are vegetarian and vegan options on the menu.
5810 FM 1463 Fulshear, TX 77441 | 281-396-4627. The perfect place to watch the big game with your best friends, this pub offers great food, great beer, live music and special events. The menu is seasonal, boasting favorites such as wings, onion rings and burgers as well as street tacos, cheese steak sandwiches and fresh salads. In addition to an extensive beer list there are exciting craft cocktails and a nice wine list.
6677 Flewellen Way Fulshear, TX 77494. Need to stop off for a quick bite after football practice? Culver's hamburgers, fried fish dinners and signature shakes are a treat you won't want to miss.
Italian Restaurants in Fulshear, TX
6627 W Cross Creek Bend Lane Fulshear, TX 77441 | 281-346-8525. Classic Italian dishes such as veal piccata, lasagna and manicotti share the menu with lobster ravioli, rib-eye steak and grilled salmon at this downhome eatery. There's also a fantastic selection of pizza, stromboli and calzone.
2001 Katy Mills Boulevard Katy, TX 77494 | 281-644-6000. Fine dining never tasted so good. Reservations are required, but once you are in, there's a huge selection of dishes from Northern Italy to choose from. Start with the parmesan artichokes followed by a Caprese salad. The pasta dishes are out of this world or try a veal or chicken entrée.
27131 Cinco Ranch Boulevard Katy, TX 77494 | 281-394-2495. This gorgeous restaurant takes its cue from Palinuro, the pearl of the Cilento coast. The southern Italy coastal menu includes risotto, salads, imported truffles, veal and pasta dishes.
Pizza Places in Fulshear, TX
6640 FM Highway 359 Fulshear, TX 77441 | 346-338-8700. Friday Night Pizza night and Marco's go together like pepperoni and mozzarella cheese. In addition to a wide selection of pizzas, Marco's offers sandwiches, salads and crustless pizza bowls.
8510 FM 359 Fulshear, TX 77441 | 281-533-0000. Pizza with a side of wings make this pizza joint a winner on game night. Build your own pizza or calzone as well as picking up one of their signature items such as the Italiano Texano or BBQ Brisket. Gluten-free options are available.
1306 Pin Oak Road Katy, TX 77494 | 281-693-3880. The hand-tossed, thin peasant crust pizza is made to order. Choose your toppings and eat in or order a par-baked pizza to go and bake at your leisure. There's also a great selection of sandwiches, salads and desserts.
2643 Commercial Center Boulevard Katy, TX 77494 | 281-574-0070. The best pizza in Brooklyn has a location in Katy. Dine in under the chandeliers or outside on the scenic patio overlooking the gorgeous lake. Don't miss out on New York's Margherita pizza or get adventurous and try the NY Hot Dog pizza.
Seafood Restaurants in Fulshear, TX
8502 FM 359 Fulshear, TX 77441 | 281-346-8379. It's seafood all day, every day at Pier 36. Enjoy fresh Gulf oysters on the half shell, crab cakes, stuffed catfish and shrimp as well as steak chicken and pasta.
6230 FM 1463 Fulshear, TX 77441 | 346-88-5600. Got a hankering for Creole cuisine? Orleans serves up gumbo, po'boys, oysters, crab and more. Try bayou classics like boiled crawfish, shrimp etouffee and red beans and rice. Finish your meal with a slice of pecan pie or Creole cream cheese cheesecake.
Mexican Restaurants in Fulshear, TX
8525 FM 359 Fulshear, TX 77441 | 281-533-0040. Victor's has been serving up authentic Tex-Mex meals since 1979. Sip on a hand-crafted margarita while enjoying crisp tacos, sizzling fajitas and more!
11605 S. Fry Road Fulshear, TX 77441 | 346-707-8196. You won't find a bad dish on the menu. House specialties include the Tampico Plate, Asada con Vegetables and Mole de Puebla.
6300 FM 1463 Fulshear, TX 77494 | 832-789-6450. Tex-Mex done right can be had at this Fulshear favorite. The fajitas are amazing. Don't forget to order the Original Josie's Dip. It's the best chili con queso you'll find.
4020 FM 1463 Fulshear, TX 77441 | 832-437-2550. A cozy place to enjoy tacos, nachos, enchiladas and more. Be sure to try one of their frozen margaritas.
Asian Restaurants in Fulshear, TX
6630 FM 1463 Fulshear, TX 77441 | 281-665-3917. Authentic, affordable and high-quality sushi is waiting for you at this traditional Japanese restaurant. Try the Fulshear or Katy roll. Wash it down with Japanese soda.
6420 FM 1463 Fulshear, TX 77441 | 281- 501-8066. Fresh sashimi, specialty rolls and Hibachi favorites share the menu with ramen and fried rice at this family-friendly sushi restaurant.
9550 Spring Green Boulevard Katy, TX 77494 | 281-392-8800. This beautiful restaurant serves up Chinese and Japanese favorites. Stop in for sushi or sit down for Kung Pao chicken. You definitely want to order the Ahi Tower.
6420 FM 1463 Katy, TX 77494 | 281 394-2002. Vietnamese banh mi sandwiches share the menu with original creations such as meatball pho. Order many dishes to share.
4031 FM 1463 Katy, TX 77494 | 281-394-9888. An extensive array of noodles, sandwiches, salads, curries and soups feeds Fulshear residents hungry for Vietnamese fare. The flavors are bold, and there's no way you can eat only one of their fabulous spring rolls.
Coffee Spots in Fulshear, TX
11525 S Fry Road Fulshear, TX 77441 | 346-387-6199. Humble Grounds is one of the go-to spots for coffee and company in Fulshear. Sip on a caramel macchiato or try one of their crème freezes.
7440 FM 359 S Fulshear, TX 77441 | 832-471-7903. Texana Café supports meaningful employment for neurodiverse individuals. It also serves up yummy salads, sandwiches and more.
5770 FM 1463 Fulshear, TX 77494 | 214-463-2721. Dedicated to making great beverages and great relationships, Black Rock Coffee is the perfect place to pick up your morning Joe. Try unique options including the caramel blondie, Irish coffee and Jackhammer as well as traditional Americanos and mochas. There are plenty of decaf options. Want to brew your own? They deliver right to your door.
Breakfast and Brunch Restaurants

in Fulshear, TX
8506 FM 359 Fulshear, TX 77441 | 281-533-0255. Brunch never tasted so good. Pair French toast or a short stack of strawberry pancakes with a latte or cappuccino. Build you own omelet or bite into one of their excellent sandwiches. It's all good here.
27120 Fulshear Bend Drive Fulshear, TX 77441 | 281-346-8087. Satisfy your crepe craving or try a waffle gelato sandwich. The crepe menu is expansive, but the café also serves up paninis, soups and salads.
Dine Out, Come Home to Cross Creek West
After a romantic meal out or pizza with the family, you'll love coming home to your beautiful home in Cross Creek West. Located in fast-growing Fulshear, Cross Creek West is everything you dreamed a community could be. When you aren't enjoying our natural amenities, you can explore everything Fulshear has to offer, including shopping downtown, parks and playgrounds, traversing trails and more. Great schools mean your kids will be prepared for college and beyond.
Stop by Cross Creek West to learn how you can make your home with us today.
---