April 21, 2023
Your Bath — Only Better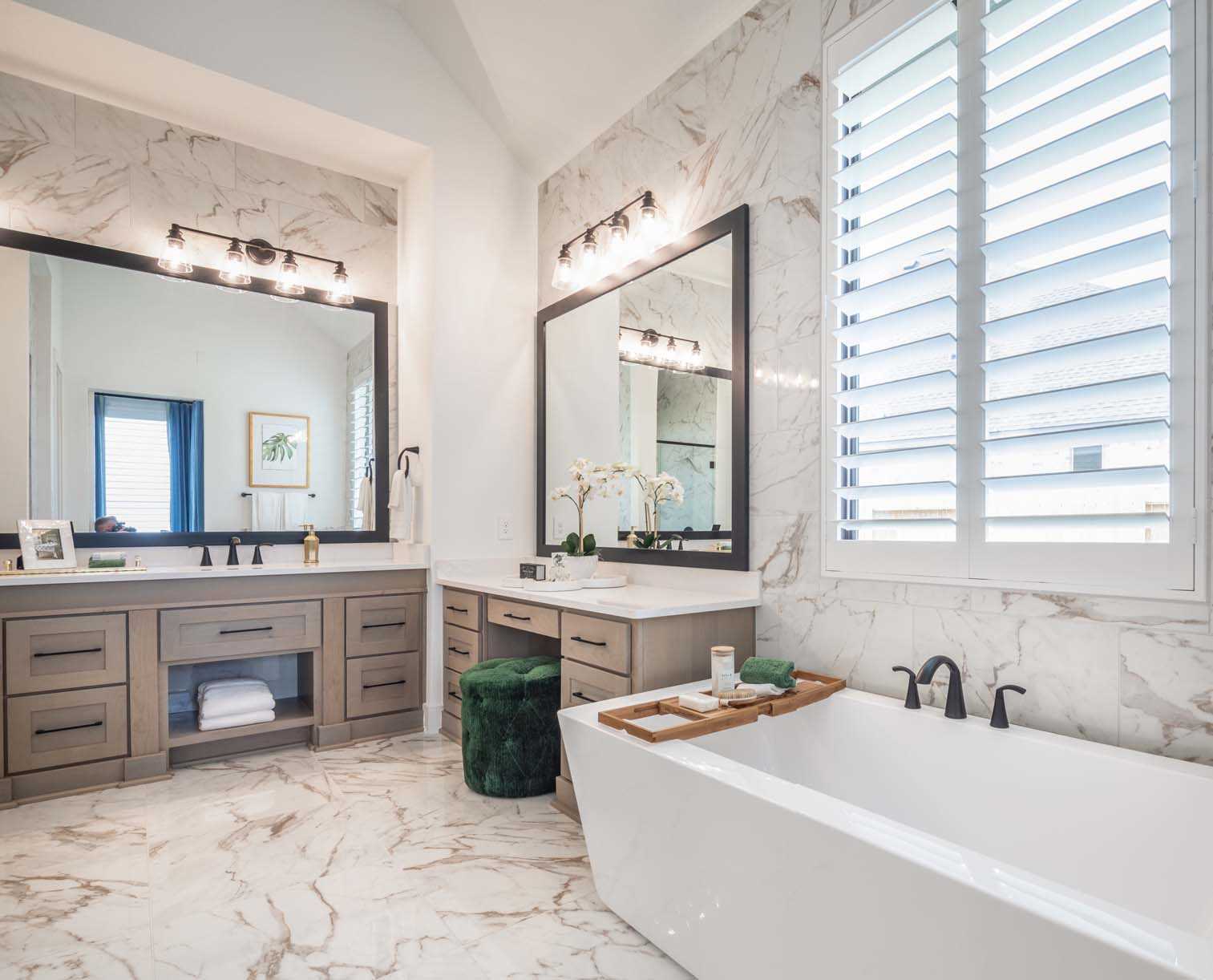 Building a new home in Cross Creek West and want a spa-worthy bath? We've put together a list of must-have builder upgrades you will love.
Upgrade Tile Now
Replacing bathroom tile you don't love is expensive and time-consuming. Get the tile you want now so you don't go over budget if you decide to remodel later. Mosaic glass waterfall tile is very popular right now. Porcelain-backed marble tiles offer the elegance of porcelain with the durability of marble. You've probably seen wood-look tile on the floors of our model homes, but did you know it also looks great on shower walls? You could also opt for no tile at all and go with marble panels or natural stone.
Extended Walk-in Shower
The shower is one of the most upgraded features in bathrooms. Many homeowners are removing their tubs to put in an extended walk-in shower complete with marble seat and extra shower heads. They also provide maximum accessibility for disabled or elderly homeowners. If you have no interest in bathtubs, consider investing your upgrade dollars here.
Freestanding Tubs
Freestanding tubs scream elegance, luxury and sophistication. They make great focal points and come in a variety of styles from vintage claw foot to modern masterpieces. Another plus is that they are usually crafted to be usable. You'll be able to sink into yours without your feet sticking up at the end.
Let's Talk Toilets
People don't like to talk about toilets, but if you are thinking upgrades, why not add a few bells and whistles? Seat warmers are very popular. Advances in technology mean that you can have a toilet lid that opens and closes with the wave of a hand. Hate cleaning your toilet? There are some that clean themselves. Toilets with hidden tanks are the perfect space savers.
Talk to Your Cross Creek West Builder
Life's too short not to have the bathroom of your dreams. Visit Cross Creek West, tour our model homes, choose your builder and get started building an "aww-inspiring" bath today.
---