August 01, 2022
Fulshear — A Great Place to Live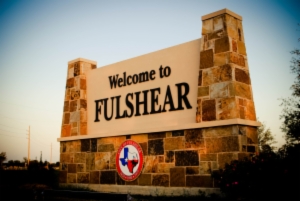 Texans' concern about safety jumped 13 points in a 2022 State of Safety survey by Safewise.com. But people living in Fulshear can rest easy — for a second year in a row, the city ranked No. 2 on a list of the Safest Cities in Texas.
But that isn't Fulshear's only accolade. Popular ranking and review site niche.com has plenty of praise for Fulshear, giving it an overall Niche grade of A+. Let's dive into why Fulshear is in the top of its class!
Best Place to Raise a Family
Fulshear ranks No. 2 for the Best Place to Raise a Family in Fort Bend County and No. 8 in Texas (out of 1,053 ranked cities). Across the nation, Fulshear comes in at No. 371 — better than 18,127 cities that ranked below Fulshear. Niche took into account public schools, crime rates, cost of living and family-friendly amenities to determine the rankings.
Best Schools
Fulshear also ranks No. 2 in Fort Bend County for the Best Public Schools — that's because Fulshear is served by not one, but both Katy ISD and Lamar Consolidated ISD. Cross Creek West students attend some of the newest schools within LCISD and the community has space for a new on-site elementary school. Statewide, Fulshear ranks No. 19 out of 701 cities listed under the Best Public Schools category.
Best Place to Buy a House
Out of more than 1,000 Texas cities reviewed for the Best Places to Buy a House in Texas, Fulshear comes in at No. 4! Nationally, Fulshear is ranked No. 120 out of more than 18,000 cities. Factors considered in this ranking include home values, property taxes, home ownership rates, housing costs and real estate trends. With our quality builders, wide variety of floor plans and proven development practices Johnson Development has demonstrated in sister community Cross Creek Ranch, we think Cross Creek West is one of the best places to buy a new home!
Best Place to Live in Texas
With family-friendly amenities, good schools, excellent selection of homes and strong home values, it's no wonder that Fulshear is ranked No. 21 on a list of the Best Places to Live in Texas — out of 1,055 cities! Other considerations for this category included cost of living, local amenities, crime and job opportunities.
Interested in living in a place that is good for families, has great schools, is lauded for your ability to buy a home and is just simply one of the best communities in Texas? Talk to our builders about making the move to Cross Creek West!
---